Sorry for the delay, but April 2012 special gift is finally here, it's an outfit of a cheerleader and her pom pom (two recolors). I hope you enjoy it ♥.
Klaus*.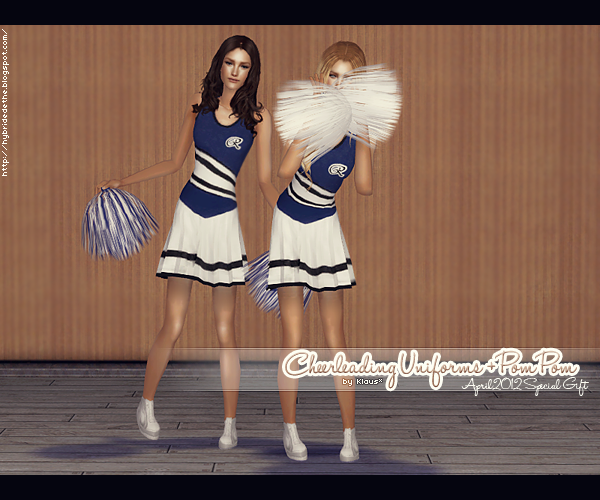 Download
- Maxis's mesh (University (expansion pack)) is required - pom pom's mesh is included -
Credits - Maxis, Io, Elissu, Yuxi, E-Studio, Tifa, Yummy, Guagua, Heinz, Jessi,
and many others, a big thank you to all of you!
Models
-
All by
Klaus*
.